Registered Massage Therapy
Registered Massage Therapists play a crucial role in the interdisciplinary wellness industry. At Island Integrative Health, we work with other health care practitioners to help assist each patient reach their therapeutic goal.
Our Registered Massage Therapists are educated in performing assessments, treatments, and remedial exercises for conditions involving the musculoskeletal system. Techniques used by practitioners are but are not limited to Myofascial Release, Swedish Massage, Trigger Point Release, deep tissue massage and Proprioceptive Neuromuscular Facilitation. Registered Massage Therapists are able to provide remedial exercises to assist in patients' goals and help increase the benefits of each treatment.
Massage Therapy can provide relief for many conditions including:
Acute and Chronic Pain

Muscle Aches

Stress, Anxiety, Depression

Headaches

Restricted Movements

Insomnia
Swelling/Inflammation

Injuries (sprains, strains, tendonitis)

TMJ Dysfunction

Plantar Fasciitis

Gastrointestinal Dysfunction

Gait Dysfunction
Island Integrative Health acknowledges how different each client is and works with you to create a treatment plan that is tailored to your particular needs.
45 Minutes $95   | 60 Minutes $120
75 Minutes $150 | 90 minutes $185
*please note this does not include GST
Traditional Chinese Medicine has a rich history of using acupuncture to treat many conditions. The goal of treatment is to help regulate the systems in the body and restore them to normal function. Cupping therapy is a great modality to compliment acupuncture. Cupping offers a release of muscular tension, increase circulation and the ability to provide pain relief and relaxation. Techniques used by practitioners include but are not limited to Traditional Acupuncture, Cupping, Tui Na, Moxibustion and Gua Sha. Our Acupuncturists are able to create a specific treatment plan tailored to your needs and can suggest nutrition and lifestyle changes to prolong the relief and benefits of treatment.
Traditional acupuncture can provide relief for many conditions including:
Mental and Emotional Health

Acute and Chronic Pain

Respiration

Digestive Health

Fertility and Menstruation

Sleep Disorders
Stress

Addiction

Headaches

Arthritis

Allergies
Initial acupuncture treatment – 75 Minutes $120 
Acupuncture follow-up treatment – 50 Minutes $100 
Cupping Therapy Only – 30 Minutes $70
*No GST is charged for these services
Physiotherapists at Island Integrative Health focus on having an evidence based approach. Practitioners are educated on how to assess and treat movement dysfunctions with the aim to restore a patient's mobility and overall health. Pelvic health physiotherapists are educated on how to assess and treat a range of concerns related to the pelvic floor. The focus of treatment is on the muscles at the base of the pelvis. The main functions of these muscles are to control urination and defecation and support our organs. Techniques used by physiotherapists include but are not limited to Soft Tissue Mobilization, Therapeutic Ultrasound, Kinesiology Taping, Acupuncture and Dry Needling, Movement and Exercise Therapy, and Transcutaneous Electric Nerve Stimulation.
Physiotherapy can provide relief for issues caused by disease, injury or disability including:
Neck and Back Pain

Loss of Muscle Strength

Increase Cardiovascular Function and Lung Capacity

Pelvic Issues; Bladder and Bowel Problems
Postpartum Care

Loss of mobility

Managing, preventing and/or rehabbing sports-related injuries
Initial Assessment – 60 minutes $140 | Follow Up Visit – 60 min $140
Follow Up Visit – 45 min $115 | Follow Up Visit – 30 min $85
*No GST is charged for these services
Reflexology is a natural therapeutic modality based on the principle that there are reflexes in the feet, hands, and ears, which correspond to every part, gland, and organ of the body. The use of alternating pressure can provide a stimulating effect on the body. Pressure applied to specific areas has the ability to reduce tension and aid in improving circulation.
What to expect during your appointment?
During your appointment, you will be in a relaxing, comfortable position. The practitioner may work either on the feet, hands and ears. Sessions usually last from 75 – 90 minutes. Beginning with the right side, all reflex points on both sides are stimulated as the body is considered to be a whole unit.
Please wear comfortable clothing for your appointment the therapist will need access up to the knees.
What is a cold laser?
The QuantumWave cold laser is a certified medical device approved by Health Canada and the FDA for pain relief, inflammation, arthritis, circulation, and the relaxation of tissue. The lasers have ScalarWave technology built into them, which provides unique features that assist with one's healing. Cold lasers are also known as low-level or soft lasers. These lasers do not produce heat and therefore are used safely and painlessly.
Post Cancer Treatment Reflexology
Lise Rivard offers support to clients post-chemotherapy for symptoms of chemotherapy-induced peripheral neuropathy.
Please contact our clinic to know more about this service.
Did you know that extended health plans will cover Reflexology treatments? Lise Rivard is RCRT certified and can issue you a receipt to be submitted for reimbursement by your insurer.
*Insurance coverage varies depending on the contract
Below are plans which possibly cover registered reflexology services.
Blue Cross (Alberta)

Canada Life

BFLCanada

Green Shield

Claims Secure

Industrial Alliance
Manulife

Provider Connect

Rand Insurance

Sunlife

Thrive

LEAGUE
Reflexology Appointment – 90 minutes $133
*please note this does not include GST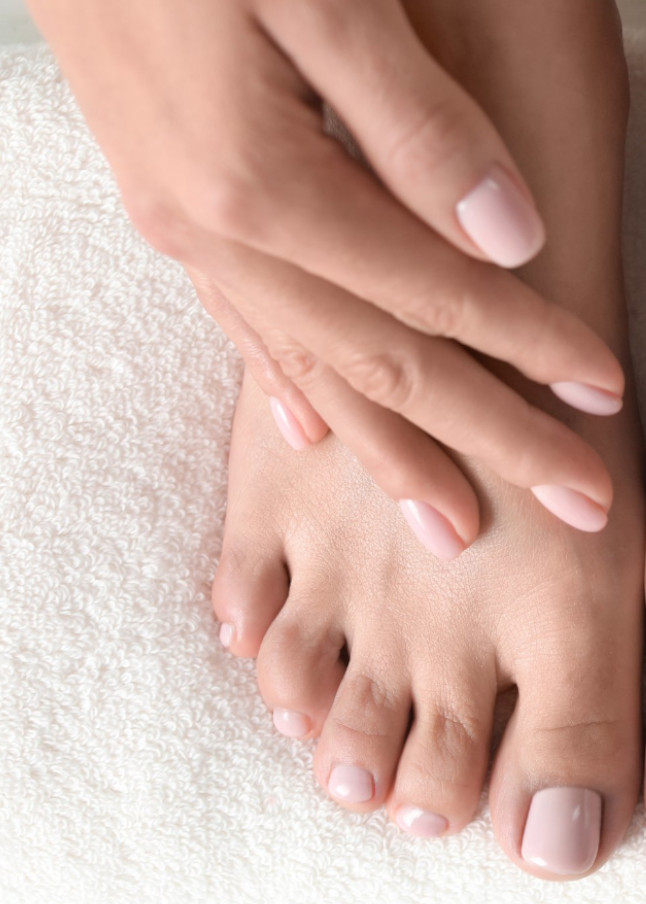 Island Integrative Health has a strict 24-hour cancellation policy. When you book an appointment, that time is set aside for you. A missed appointment prevents us from accommodating other clients. If you "no show" for your scheduled appointment, you will be charged 100% of the cost of your missed appointment.